Man facing multiple charges in Reno police chase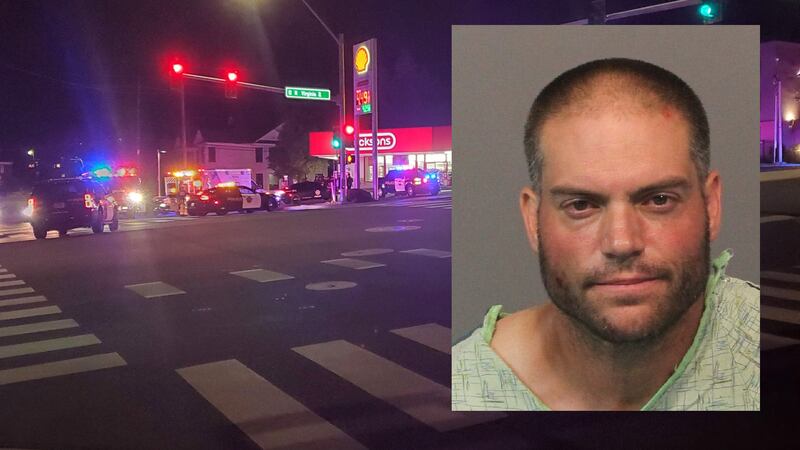 Updated: Jun. 1, 2023 at 2:30 AM PDT
RENO, Nev. (KOLO) - 7:00 a.m. Update: A man is facing several charges related to the chase that started Wednesday night.
According to investigators, it started when Damien Silvanus crashed a Uhaul truck into a utility pole at Robb Drive and Sapphire Way. He then reportedly left the scene armed with a machete, and tried to take a woman's car. She was able to escape into her home. When a man stopped to help Silvanus, officers say Silvanus chased the man away and took his car, which was left idling.
When RPD found Silvanus in the stolen car, they say he led them on a chase around downtown, and back onto the freeway where he drove the wrong way.
The chase ended at 9th and Virginia when responders were able to disable the car. Silvanus reportedly ran into the Jackson's, where officers tased him and arrested him.
He's now facing a long list of charges, including:
Armed Robbery with Elder Enhancement

Grand Larceny of a Motor Vehicle

Felony Eluding

Attempted Robbery

Hit and Run

Obstructing and Resisting
The Reno Police Department says it isn't clear what caused the crash, or what caused Silvanus to engage in the pursuit.
Original Story: A police chase through Reno has come to an end at 9th and Virginia street and crews are working to clear the scene. A large number of officers with the Reno Police Department responded to the gas station parking lot. As of 2:00 a.m. a tow truck was just arriving to remove a car from the lot.
At least one person was transported by REMSA away from the scene, but it's not yet clear if that person was the suspect.
For at least part of that chase, the suspect vehicle was reportedly driving the wrong way on I-80. Nevada Highway Patrol says troopers were called to respond, but they never made contact with the suspect.
It's not yet known why the chase started. We've reached out to authorities for more details on the incident.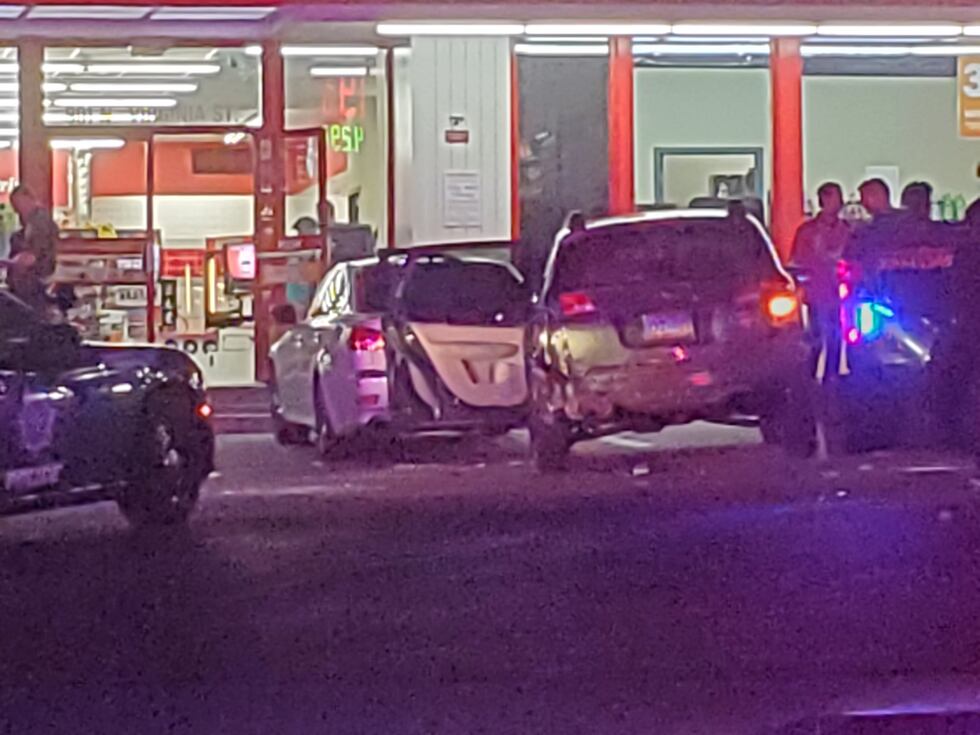 Copyright 2023 KOLO. All rights reserved.