Lombardo signs law allowing religious and cultural adornments at graduation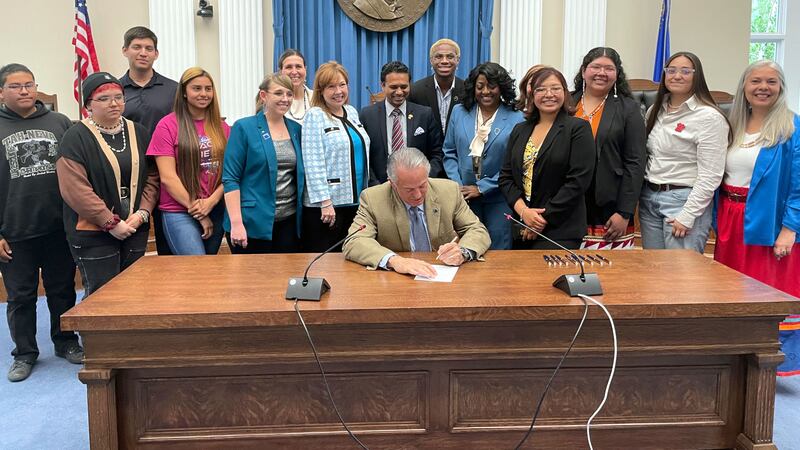 Published: May. 25, 2023 at 6:34 PM PDT
CARSON CITY, Nev. (KOLO) -Gov. Joe Lombardo on Thursday signed a bill that lets students wear religious and cultural adornments at graduation ceremonies.
Assembly Bill 73 passed both houses unanimously.
"Every student is entitled to express their unique cultural and religious identity at their graduation, and I'm honored to be able to ensure that right through signing AB 73," Lombardo said.
Joining Lombardo at the signing ceremony were Assemblywoman Angie Taylor, Assemblywoman Shannon Bilbray-Axelrod, Assemblywoman Shea Backus, Assemblywoman Selena La Rue Hatch, Assemblyman Rueben D'Silva, Stacey Montooth, executive director of the Nevada Indian Commission, and Nevada students.
Copyright 2023 KOLO. All rights reserved.