Snow delays the opening of the Tahoe Rim Trail
Published: May. 23, 2023 at 8:44 AM PDT
RENO, Nev. (KOLO) - The winter storms continue to affect things on the Tahoe Rim Trail, with much of it still buried in snow, especially in the higher elevations.
"There's mixed conditions right now," said Anthony Porter with the Tahoe Rim Trail Association. "We have areas that are completely dry, and they look beautiful, and then sometimes you're going to run into three feet of snow where you sink up to your waist, and you've got to be prepared for that."
If you want to head out on a hike, you're urged to take food and water and wear layers. Attachable cleats that can slip onto your shoes are also recommended, along with snowshoes and walking poles.
"A lot of these areas covered in snow have these false bottoms where maybe there's a shrub underneath the snow, and if you fall you can go waist-deep," explained Porter.
It's also advised that you tell someone exactly where you're going before you head out and be prepared for anything.
"You're going to have to plan for winter conditions, spring conditions, for heavy flow of water in river crossings and stream crossings," added Porter. "So, this is probably the most dangerous and tumultuous time during the year to try and get out on the trail, but if you prepare correctly and take the proper steps, it can also be really fun."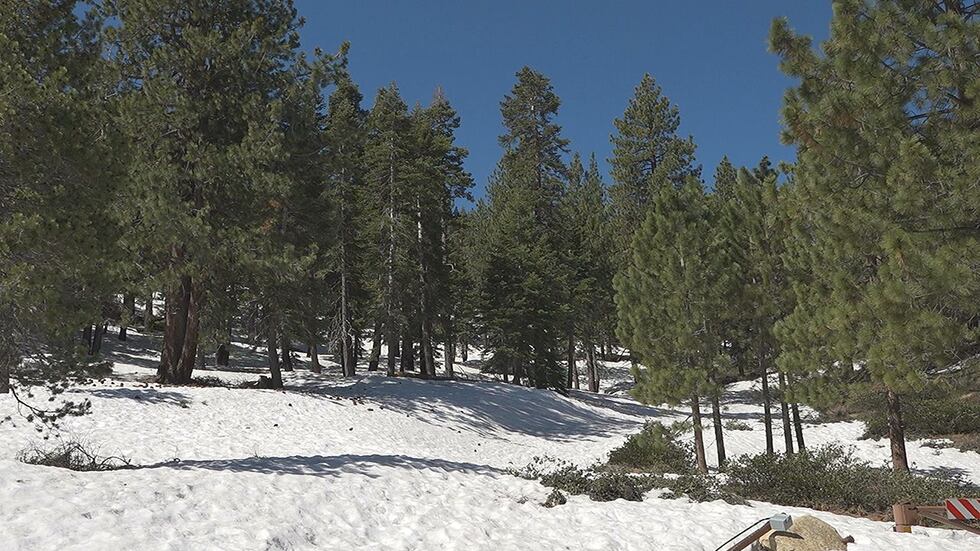 You should also know that the trail is not technically open right now, meaning a lot of the facilities are closed, like visitor centers and restrooms. And there are many areas that have not yet been checked out for possible damage and needed repairs.
"Yeah, a lot of what we do is maintaining the trail, and for several months we haven't gotten to these trails," admitted Porter. "So, it's kind of up in the air what these trails look like at this point."
If you do go out, make sure you pack out what you pack in. The garbage bins have not been emptied and a lot of trash has been left behind.
"This time of year, we see the most amount of trash because all of the snow covered the trash for many months," added Porter.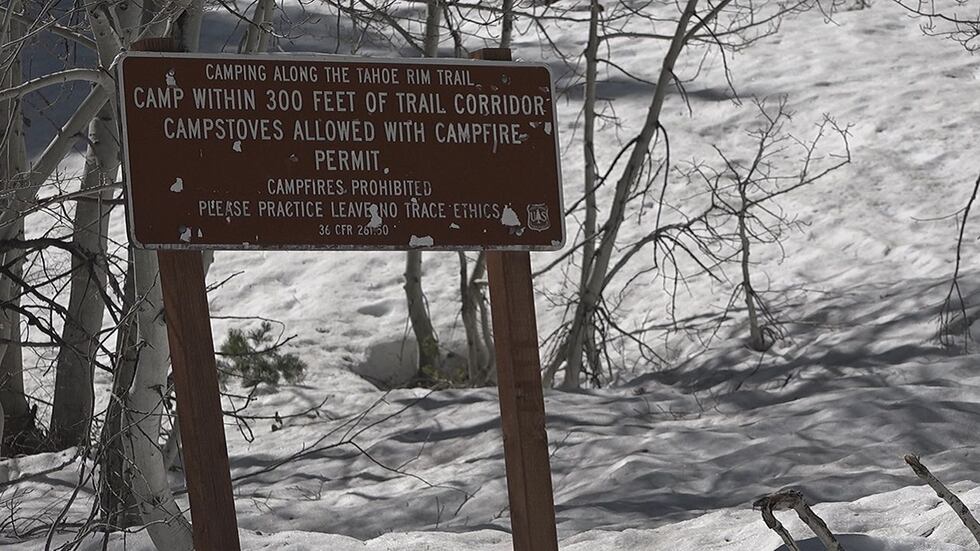 You can report issues on the trail at www.tahoerimtrail.org and find out more about programs like guided hikes scheduled for next month.
Copyright 2023 KOLO. All rights reserved.