Karma Box Project is Spreading
City of Sparks installs its first Karma Box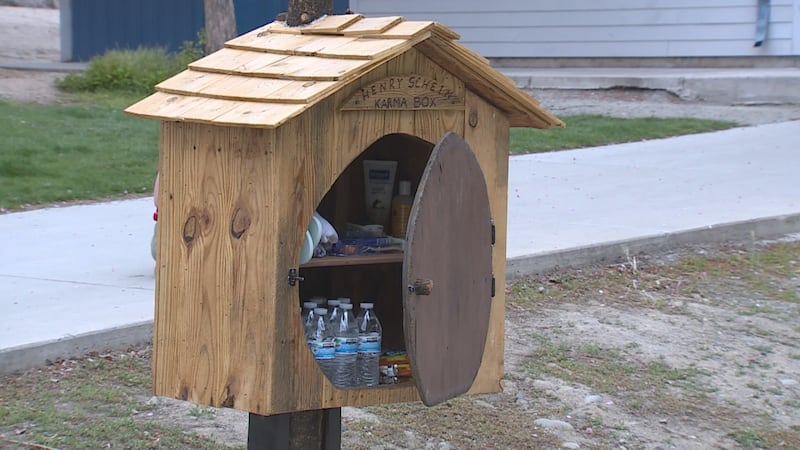 Published: May. 10, 2023 at 5:28 PM PDT
RENO, Nev. (KOLO) - The Karma Box Project is spreading. Those small scale cabinets or cubby boxes you may see around town, filled with a variety of helpful personal items, can now be spotted in Sparks. The City installed its first Karma Box at Sparks Marina on Wednesday, filled with bottles of water, slippers & socks and toiletries to help anyone who needs it.
Karma Box concept is 'if it's empty fill it; if you need it it's yours'. People, businesses and organizations are encouraged to fill the boxes with any kind of non perishable products like toiletries, socks even canned goods. Then someone who needs something is welcome to simply take it at no cost.
The City of Sparks chose the Sparks Marina because of its central location. The placement was sponsored by Henry Schein, Inc.
The Karma Box Project is a community initiative, started in 2018 primarily to help the homeless and people in recovery. There are more than 50 Karma Boxes strategically placed throughout Northern Nevada.
Copyright 2023 KOLO. All rights reserved.