Arrest made in Sunday's fatal hit-and-run at Oddie Boulevard and El Rancho Drive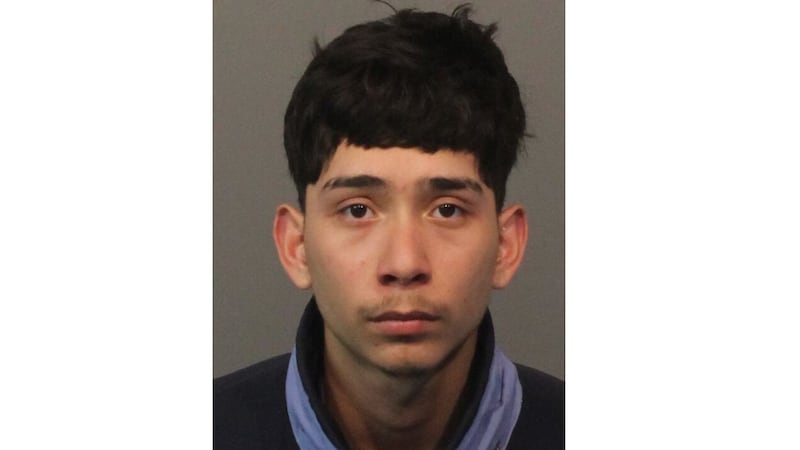 Published: May. 7, 2023 at 3:56 PM PDT
|
Updated: May. 8, 2023 at 5:36 PM PDT
SPARKS, Nev. (KOLO) - Sparks Police say they have arrested the person responsible for the fatal crash early Sunday morning at Oddie Boulevard and El Rancho Drive.
Investigators say 18-year old Jordin Silva-Vallecillo faces reckless driving, 8 counts of leaving the scene of an accident, as well as driving without a valid license or insurance charges. However, more counts could be added.
Police said two vehicles were going north on El Rancho Drive and were side-by-side as they either stopped or were stopping at Oddie Boulevard.
The suspect vehicle came from behind, possibly going faster than 100 mph, and crashed directly into one vehicle described as a VW Passat with eight people inside.
Sparks Police say Silva-Vallecillo, who was driving a silver four-door compact car, left the scene.
One passenger in the Passat was pronounced dead on the scene. Sparks Police say the seven other occupants in the vehicle were taken to Renown, where all were treated for substantial injuries. Sparks Police says three are in intensive care. They say all in the Passat were teenagers.
The speeding vehicle also had a secondary collision with another vehicle stopped alongside the Passat. However, the driver and passenger in that car left the scene before police could talk to them.
The investigation continues and police are asking anyone who has information on the crash to contact them, or Secret Witness.
Copyright 2023 KOLO. All rights reserved.