Chasing Giants: Local associate professor publishes new book
Published: May. 5, 2023 at 9:21 AM PDT
RENO, Nev. (KOLO) - Zeb Hogan's hunt to find giant fish continues all over the world, as he tries to answer one simple question.
"What is the world's largest freshwater fish?," asked Hogan, an associate research professor at the University of Nevada.
The mission has spawned a popular tv show on National Geographic, called "Monster Fish", which all started years ago after fisherman he was working with caught a 646-pound Mekong giant catfish.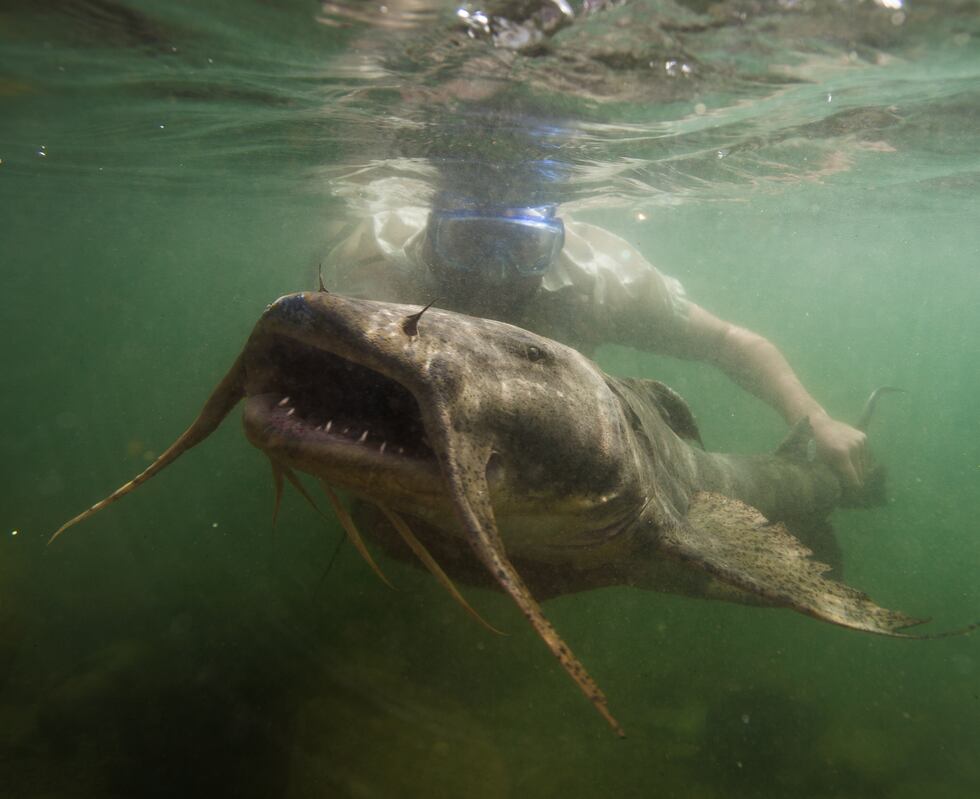 "We did a one-hour special about Mekong giant catfish, that really big catfish that was caught in Thailand, and people enjoyed the show," explained Hogan.
He's now done 30 episodes, featuring incredible finds all over the world.
"A lot of these fish are real," added Hogan. "But some of the most fantastical stories that you hear are either exaggerations or myths."
And that hunt is about more than just finding these fish, it's also to bring awareness of how important they are to our own survival.
"These big fish are indicators of river health," explained Hogan. "So, if you can keep big fish in the river, it's a sign that the river is healthy for other fish and it's a sign the river is healthy for us."
His research is now the focus of an exhibit called "Monster Fish: In Search of the Last River Giants" at the Discovery Museum in Reno.
"Most of these fish are critically endangered, many of them are on the brink of extinction," added Hogan.
He is now the director of the "Wonders of the Mekong Project", which searches the giant river that runs through six countries in Asia and has more big fish than any other river on earth.
"These fish, they're rare, they occur in remote areas, murky water that's hard to study," said Hogan. "So, the fact that there are locations where these big fish still occur, those are the areas we need to protect."
A giant discovery was made last year, a 661-pound giant freshwater stingray in northern Cambodia. It's the biggest ever found, and believed to be the largest freshwater species on earth.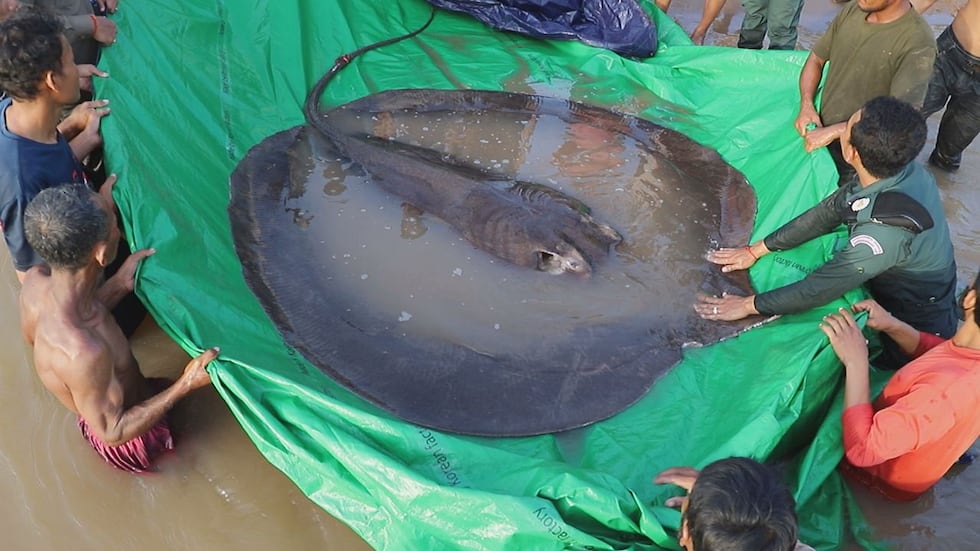 "There are solutions, there are positive stories," continued Hogan. "And I think the more people learn about these fish, either all around the world or what we have here in Nevada, they'll want to protect them."
There are more than 50 species of fish here in Nevada, including the Devil's Hole pupfish in Death Valley.
"A species that only exists in one pool out in the middle of the desert," added Hogan. "We have interesting and big fish right here in Nevada."
His work is now detailed in his new book, co-authored by Stefan Lovgren, called "Chasing Giants: In Search of the World's Largest Freshwater Fish".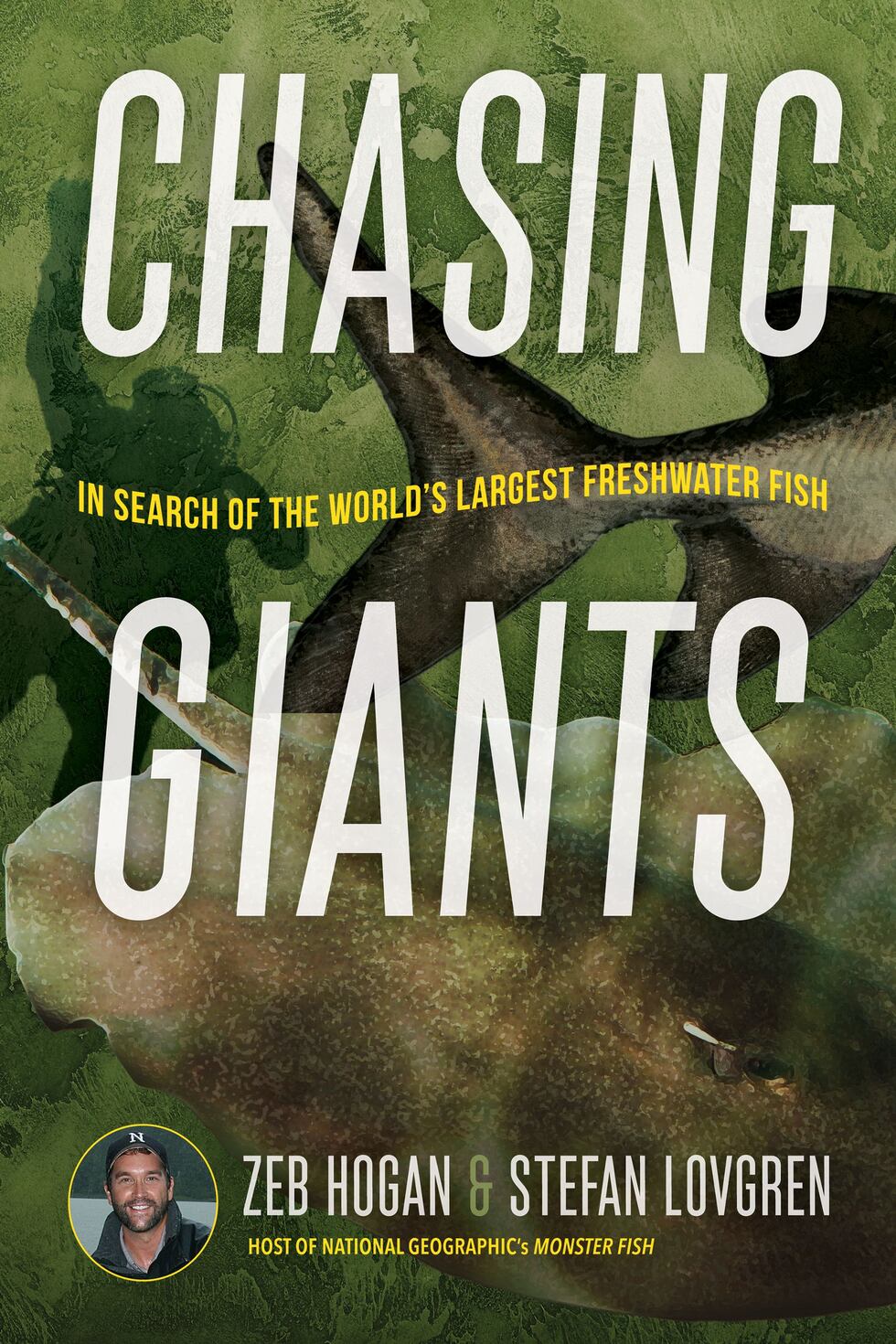 "It's a chance to tell the whole story of my career," explained Hogan. "You learn about where these fish occur, the threats they face and solutions to try to protect them and the rivers where they occur."
The exhibit at the Discovery Museum runs through January 7, 2024. The book is available now at www.unpress.nevada.edu, Amazon and Barnes and Noble.
Copyright 2023 KOLO. All rights reserved.