VIDEO: Las Vegas police ask for public's help after 4 people shot during street takeover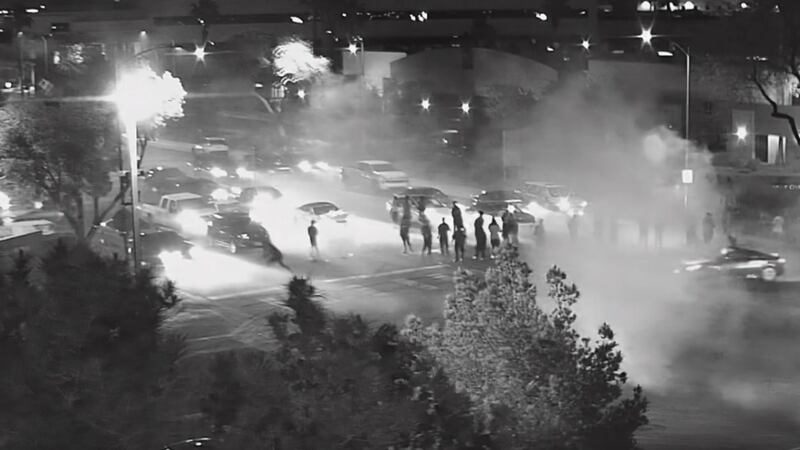 Published: May. 2, 2023 at 12:13 PM PDT
LAS VEGAS, Nev. (FOX5) - The Las Vegas Metropolitan Police Department is asking for the public's help in an investigation after four people were shot during a street takeover.
According to a news release, the incident occurred at about 2:17 a.m. on April 30 near the intersection of Bermuda and Pilot roads.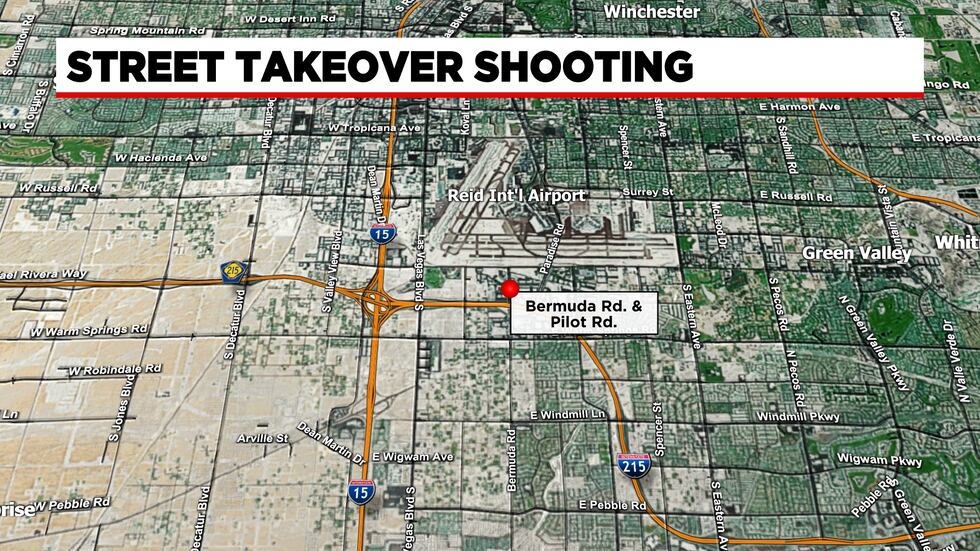 Las Vegas police say arriving officers noticed multiple vehicles fleeing the area and evidence of a shooting was also located.
Police said officers were notified that four victims suffering from gunshot wounds had arrived at various hospitals across the valley associated with the incident.
One of the victims, according to LVMPD, remains in critical condition.
LVMPD provided the below video:
Kurt Heileman, who works in the area, said he's noticed signs of street racing near the intersection for the last year. "I drive by it on the way to work all the time and there's always fresh tire [tracks] on that corner," he said.
"They just like this spot because it's not much going on at 2 o'clock in the morning on a Saturday night," said Heileman. "The racing of the cars is one thing, but now that has escalated to shooting… I'm glad the cops are all over it, hopefully."
LVMPD is asking for the public's help in locating photos, videos or any additional information about the incident.
Anyone with any information about this incident is urged to contact LVMPD Detectives at 702-828-8639. To remain anonymous, contact Crime Stoppers by phone at 702-385-5555, or on the internet at http://crimestoppersofnv.com.
Copyright 2023 KVVU. All rights reserved.