Silver State Sights - St. Mary's in the Mountains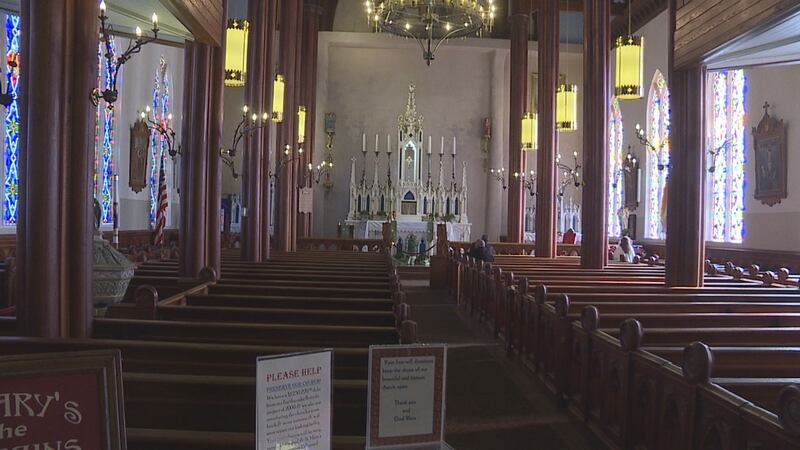 Published: Apr. 18, 2023 at 6:32 PM PDT
RENO, Nev. (KOLO) - It's a catholic church that first opened its doors as Virginia City was entering its heyday, and has been welcoming guests ever since.
"They say that a lot of the turnout here were the mothers and the wives and the kids since the men were all underground," explained Tim Roth, a long time employee.
St. Mary's of the Mountains catholic church in Virginia City has a classic feel modeled after European versions from the time it was built. The pews have doors and are made of redwood from California.
Roth gave us a look inside the oldest church in Nevada which has long been in its second iteration after being destroyed in the fire of 1875.
The fire destroyed much of the town, but the church would be immediately rebuilt thanks in part to one of the biggest names in Virginia City history
"John Mackay was friends with the priest at the time," Roth pointed out. "Whatever the insurance didn't cover he did to have the church rebuilt."
Downstairs below the main church area you'll find a museum that showcases the history of the church and the town. It has hundreds of artifacts from Virginia City's past, including things that were burned in the great fire.
Roth says it is more of a tourist attraction than an active church these days, and that if they depended on the turnout of the locals the church would probably close.
"Most people when they come into this building just have a good feeling when they leave," he said.
It's located at 111 E St, Virginia City.
Copyright 2023 KOLO. All rights reserved.