Rosen, Cortez Masto, Horsford push Biden to declare disaster over winter storms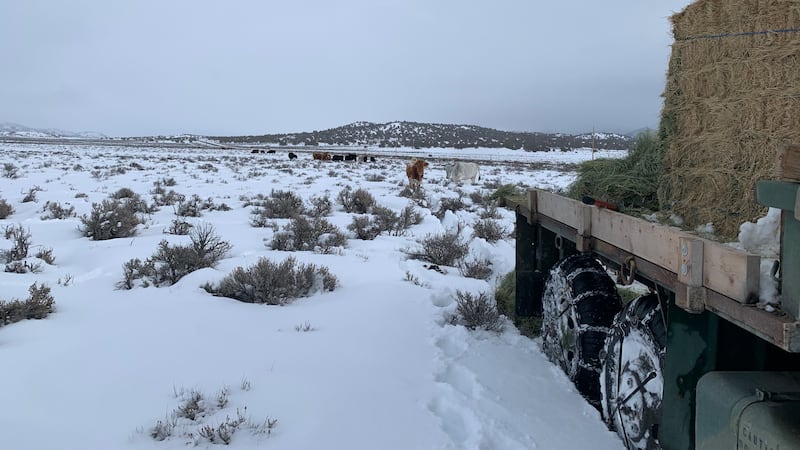 Published: Apr. 19, 2023 at 11:03 AM PDT
WASHINGTON D.C., Virginia (KOLO) - Nevada's Jacky Rosen, Catherine Cortez Masto, and Steven Horsford have all sent a letter to President Biden urging him to declare a major disaster in the state of Nevada over winter storms.
Their letter is in support of Governor Joe Lombardo's request for the same declaration.
The storms have caused widespread damage across the Silver State, resulting in flooding, rockslides, and landslides that have caused more than $10 million in damages to public infrastructure.
A declaration of this kind from Biden would provide Nevada with federal resources to protect residents, property, local businesses, tribal communities, and public infrastructure while the state deals with the flooding.
"In anticipation of expected flooding from snowmelt derived from recent winter storms, we write in support of a Major Disaster Declaration for the State of Nevada. Between March 8th and March 31st, 2023, Nevada experienced a series of severe winter storms that resulted in devastating damage across the northern and eastern parts of the state," the Senators wrote. "We therefore respectfully request that you swiftly declare a major disaster so our State has access to the federal resources it needs to address these conditions and protect our residents, their property, local businesses, tribal communities, and Nevada's counties, cities, and related infrastructure."
"Widespread flooding, rockslides, and landslides have threatened communities, and state officials are expecting the impacts of this storm to continue to be felt as temperatures warm and the snowpack begins to melt," the Senators continued. "Three counties are being disproportionately impacted by the storms and the subsequent flooding: Eureka County, Lincoln County, and Churchill County. In Eureka County, officials estimated that water was rushing to flood the community at a rate of over 600,000 gallons per minute during the March storm; and, in Churchill County, the Bureau of Reclamation has indicated that 1.1 million acre feet of water could flood the community as the snowpack melts."
Copyright 2023 KOLO. All rights reserved.