SOS Aguilar introduces bill to protect election workers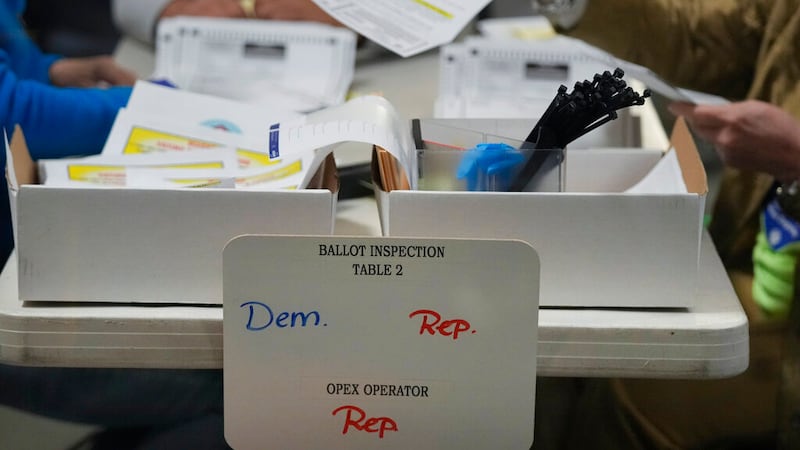 Published: Apr. 12, 2023 at 1:42 PM PDT
CARSON CITY, Nev. (KOLO) - Nevada Secretary of State Cisco Aguilar has introduced a bill that would make it a felony to harass, intimidate, or threaten election workers.
"Elections only work because of our poll workers and elections staff, and they need to know that we have their back," said Secretary Aguilar. "No election worker should be doing their job in fear, but unfortunately that's the reality we're living in. I've taken time to meet with state and local election workers across Nevada and hear their stories. The time to stand up for them is now. Passing this legislation will show that Nevada is dedicated to protecting the people who protect our democracy."
Aguilar cited a 2021 survey from the Brennan Center for Justice that found one in three election workers felt unsafe because of their job. One in six also said they had been threatened.
The provisions of Senate Bill 406 includes:
Making it a felony to harass or intimidate election workers with the intent to interfere with the conduct of an election, or retaliate against them for their work on elections

Clarifying that this harassment or intimidation can happen at locations other than polling places

Protecting election workers from 'doxxing' that can threaten their well-being and the well-being of their families

Ensuring that election observers and poll watchers are protected for constitutionally and statutorily permissible activities
Copyright 2023 KOLO. All rights reserved.