Record rain, snow moving out of northeast Nevada; I-80 open
Record rainfall was recorded at Ely, Tonopah and Eureka where rain rarely falls this time of year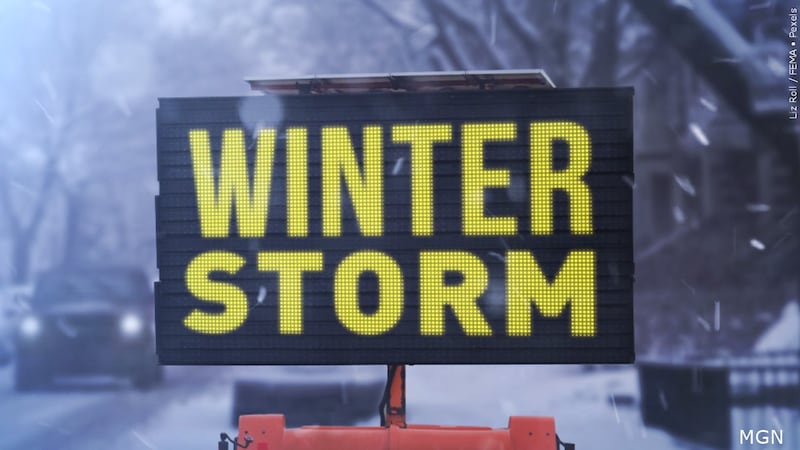 Published: Mar. 30, 2023 at 1:44 PM PDT
ELKO, Nev. (AP) - A winter-like spring storm was making its way out of northeast Nevada on Thursday after dropping record rain and snow on some areas and triggering multiple crashes that shut down a stretch of Interstate 80 for several hours.
The series of crashes that began with two-semi trailer trucks that blocked the westbound lanes of I-80 west of Carlin on Wednesday sent multiple people to the hospital and caused a diesel fuel spill and small fire, the Eureka County sheriff's office said.
The interstate reopened Wednesday afternoon after emergency crews put out the fire and cleaned up 25 gallon (95 liters) of diesel fuel, authorities told the Elko Daily Free Press. There was no immediate word on the condition of any of the people who were hurt.
The 4.6 inches (11.7 centimeters) of snow that fell at Winnemucca Airport broke the old record of 0.9 inches (2.3 cm) for the date set in 1984, the National Weather Service said.
Record rainfall was recorded at Ely, Tonopah and Eureka where rain rarely falls this time of year. The .68 inches (1.7 cm) of rain at Eureka erased the old record of .36 inches (.91 cm) set in 1982, the service said.
Partly sunny skies were forecast across the region on Friday with highs in the mid-30s to low 40s F (1.7 to 5.5 Celsius).
Copyright 2023 The Associated Press. All rights reserved.