Nevada's most populous county appoints new elections head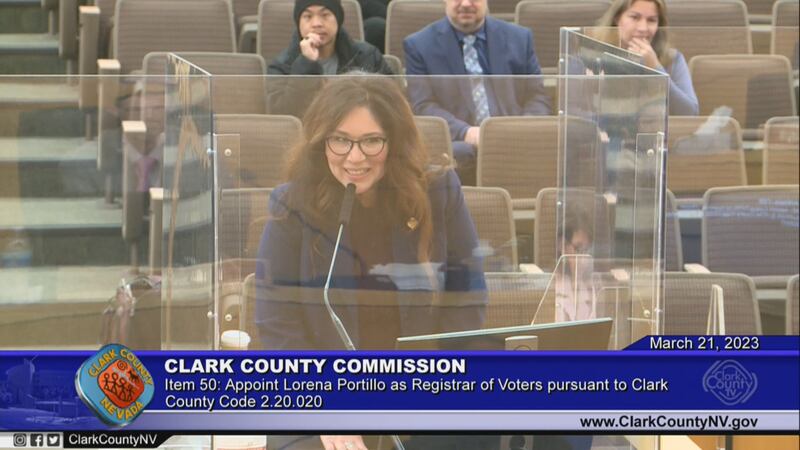 Published: Mar. 22, 2023 at 10:57 AM PDT
LAS VEGAS, Nev. (AP) - The county comprising about three quarters of Nevada's registered voters announced a new elections director on Tuesday.
Lorena Portillo will succeed Joe Gloria, who ran elections in Clark County, which includes Las Vegas, for nearly a decade and worked in the elections department since 2020. He had long planned to leave the office after last year's midterms to work at the National Association of Election Officials.
Portillo, appointed as registrar of voters unanimously by the Clark County Commission, has worked in the Clark County elections department for 25 years. She has most recently served as assistant registrar.
During the 2020 and 2022 elections, Clark County's elections department became the face of Nevada's lengthy vote-counting process that allows for mailed ballots to be counted if they are postmarked on Election Day and received by an elections office within four days. It was often the deciding county in several high-profile races, including for senate and governor.
A month before his departure, Gloria spoke to The Associated Press about the high turnover rates of Nevada election officials, the need for more elections training throughout the state and detailed the threats and harassment he had largely kept quiet about while on the job.
Copyright 2023 The Associated Press. All rights reserved.