Lombardo expresses frustration with Biden over designation; WH responds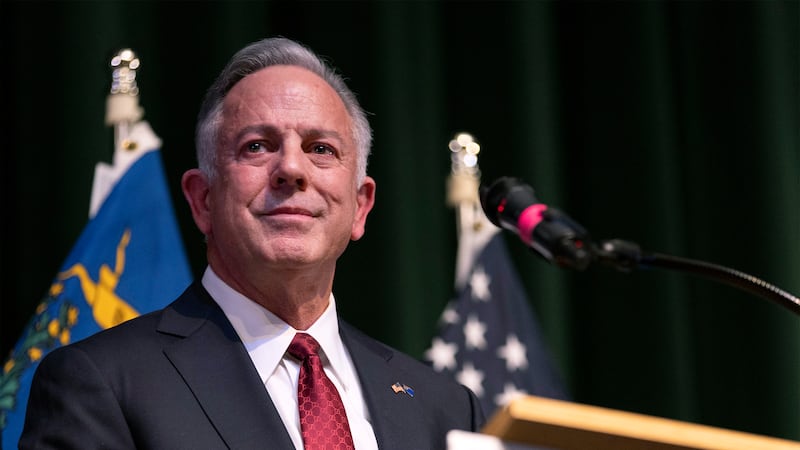 Published: Mar. 21, 2023 at 11:51 AM PDT
CARSON CITY, Nev. (KOLO) - President Biden designated Avi Kwa Ame as a national monument on Tuesday.
The mountain is located in southern Nevada and is considered sacred to Native Americans. It spans more than 500,000 acres and includes Spirit Mountain, a peak northwest of Laughlin called Avi Kwa Ame.
Not everyone, however, is pleased with President Biden's actions surrounding the designation of the site. Governor Joe Lombardo had this to say following the designation:
"Since I took office, the Biden White House has not consulted with my administration about any of the details of the proposed Avi Kwa Ame national monument which, given the size of the proposal, seems badly out of step. Upon learning that the President was considering unilateral action, I reached out to the White House to raise several concerns, citing the potential for terminal disruption of rare earth mineral mining projects and long-planned, bi-partisan economic development efforts. While I'm still waiting for a response, I'm not surprised. This kind of 'Washington Knows Best' policy might win plaudits from unaccountable special interests, but it's going to cost our state jobs and economic opportunity – all while making land more expensive and more difficult to develop for affordable housing and critical infrastructure projects. The federal confiscation of 506,814 acres of Nevada land is a historic mistake that will cost Nevadans for generations to come."
The White House responded to Lombardo Tuesday afternoon, saying:
"We initially reached out to the governor's office in January about protecting this tribal site, and our team spoke with the governor's office yesterday as well. DOI, CEQ, and the White House have also been working with Nevada Tribal state leaders since the Avi Kwa Ame monument was proposed. DOI staff traveled to Nevada for meetings with stake holders and state leaders in addition to public meetings. Tribal consultations took place in both Nevada and Arizona. We worked diligently with Nevada government leaders including members of the federal delegation."
Nevada's Democratic Senators, however, were pleased by President Biden's designation.
"Avi Kwa Ame is a sacred and stunning landscape, and I'm thrilled to celebrate its official designation with the Tribal nations and conservation advocates who helped make this happen," said Senator Catherine Cortez Masto. "Nevada's newest National Monument is an important step for preserving our cultural heritage, honoring sacred Tribal sites, and helping our families enjoy the great outdoors."
Senator Jacky Rosen had this to say regarding the designation:
"Today's designation will preserve and protect an area of great cultural significance to Tribal nations for generations to come," said Senator Rosen. "This sacred land is rich with natural beauty, diverse wildlife, and immense ecological importance. As a firm and strong supporter of the Avi Kwa Ame National Monument, it was an honor to join so many Nevadans to celebrate the permanent protection of this land."
Copyright 2023 KOLO. All rights reserved.