Nevada joins multistate condemnation of credit card companies for reversal of gun tracking policy
Ford and 14 other attorneys general are condemning the decision as unjustified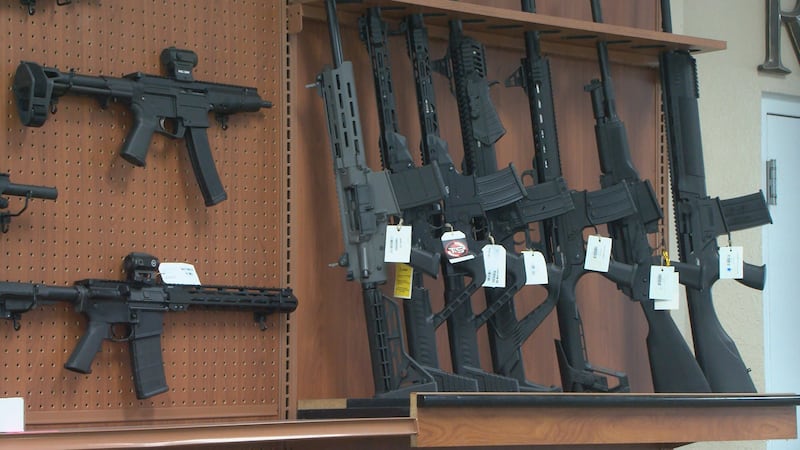 Published: Mar. 16, 2023 at 1:27 PM PDT
CARSON CITY, Nev. (KOLO) - Nevada Attorney General Aaron Ford is joining a number of other states in condemning credit card companies for their reversal of a policy that would have implemented a merchant code for gun sales.
In September 2022, the nation's three biggest credit card companies, Visa, American Express, and MasterCard, announced plans to add a merchant code for gun retailers.
They would later be joined by Discover in February 2023.
Ford argues the code allows for better detection and reporting of suspicious activities related to the purchase of firearms and ammo.
Last week, however, the companies all announced they would not be implanting the code, citing bills in several states seeking to bar or limit the use of the code that call them an infringement upon the Second Amendment.
Now, Ford and 14 other attorneys general are condemning the decision as unjustified. In a letter to the companies, the AGs accused the companies of capitulating to political pressure and threats from other attorneys general.
"It is imperative that we use every tool at our disposal to address the problem with gun violence in our country," said Ford. "When the world's largest credit card companies renege on their commitment to help us in this endeavor, they are ultimately working against our efforts to keep our communities safe."
Ford and the other AGs argued that such codes are hardly unique, saying they are used in purchases such as flowers and groceries. They further argued the new code simply creates a unique merchant category for gun stores, which previously had been classified as sporting goods or general merchandise.
Copyright 2023 KOLO. All rights reserved.