Nevada Secretary of State warns of fake tax preparers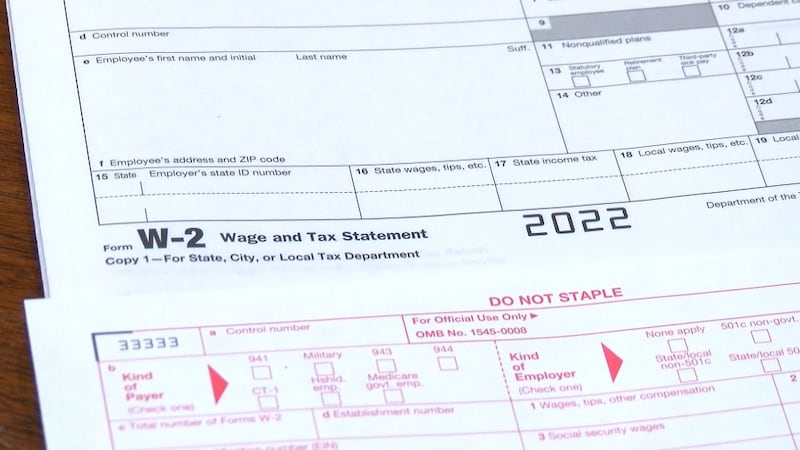 Published: Mar. 15, 2023 at 11:58 AM PDT
CARSON CITY, Nev. (KOLO) - Nevada Secretary of State Cisco Aguilar is reminding Nevadans to be aware of fake tax preparers as the deadline to file approaches.
"Some of our most vulnerable communities are falling for fraudsters who say they are registered tax preparers and take advantage of those who may not know the signs to look for," said Aguilar. "We're urging Nevadans to be on the lookout for warning signs and if something doesn't seem right – don't pay, walk away.
Tax preparers are registered by the Secretary of State in Nevada.
They say one of the top issues they see is when an unregistered tax preparer will take Nevadans' tax filing information and promise a 'rapid refund' of their tax return. Instead, the fraudster sends the tax return to their own bank account.
"The Document Preparation division within the Secretary of State's Office works every day to register businesses and ensure Nevadans know that they're giving their money to receive a legitimate service," said Deputy Secretary for Southern Nevada Maggie Salas Crespo. "Far too often, we see our vulnerable communities, including Nevada's Latino and elderly populations, targeted for these scams."
Their office advises Nevadans do the following to protect themselves:
All businesses should have their Nevada state business license on clear display as well as their current Document Preparation certificate. If you do not see a current registration certificate and proof of Nevada business license, walk away.

Tax preparers should provide you with clear information about how much they will charge and provide a receipt. If the prices are too high, walk away. They should also provide you a required written disclosure and contract.

A ghost preparer is a person who prepares your taxes and doesn't sign the form. This is against Nevada law and the Internal Revenue Service. A ghost preparer is likely unregistered and you won't see them again. If they don't sign the form, don't pay – walk away.

You can check if a website is registered in the state of Nevada here. You can also call the Secretary of State's Office at 702-486-2614.
If you think you've been the victim of a tax filing fraud, you can file a complaint here.
Copyright 2023 KOLO. All rights reserved.