More people and more Californians moving to Nevada, UNLV research shows
Published: Mar. 9, 2023 at 10:59 PM PST
LAS VEGAS, Nev. (FOX5) - More people and more Californians keep moving to Nevada every year, according to UNLV researchers.
The data shows a continued influx of people in 2021 and 2022, despite higher mortgage rates and the start of an economic slump.
UNLV researchers tracked and recorded the data of people who surrendered their drivers licenses to the Nevada DMV. After a slump in 2020, the number of people choosing to move to Nevada surged.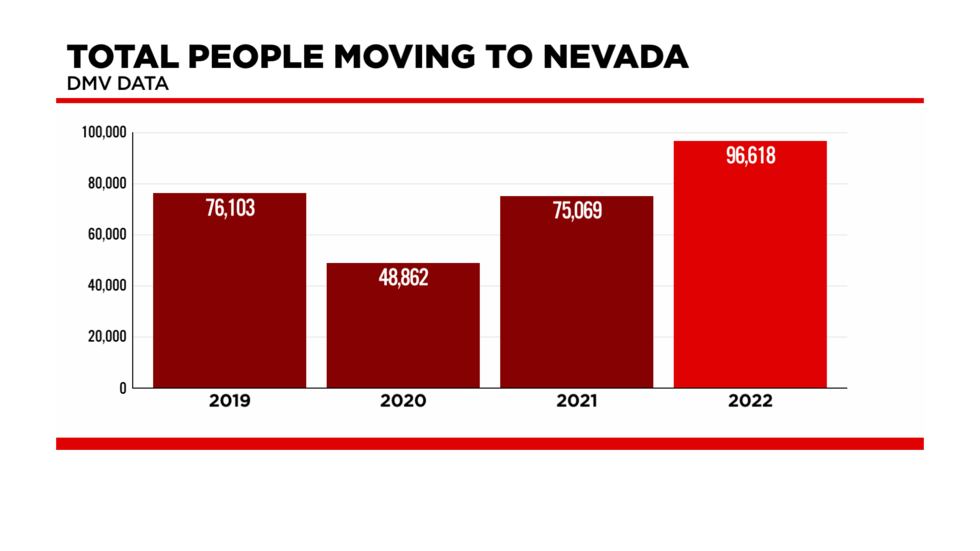 The vast majority of people who moved to Nevada are Californians. The data shows a significant rise in relocations after 2020 and more relocations in 2022.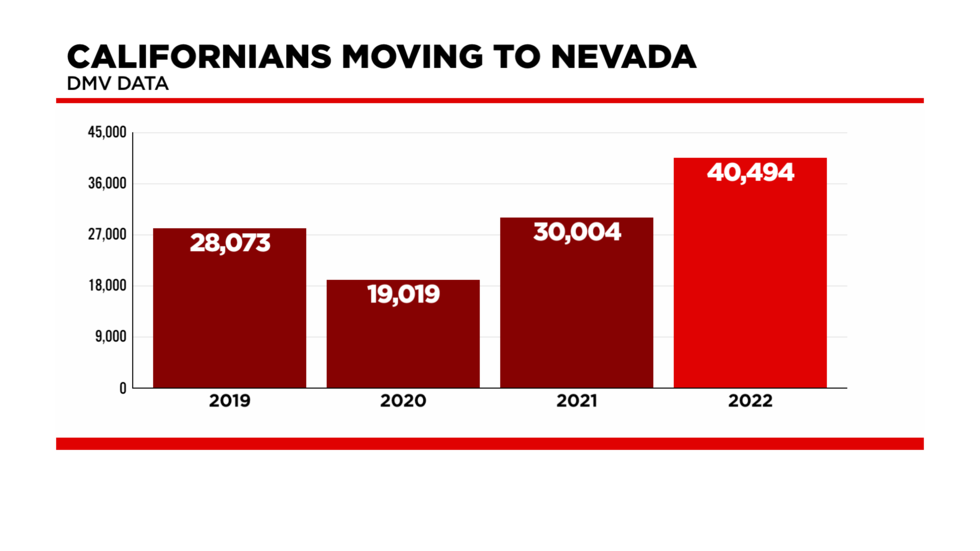 Californians comprise the vast majority of new residents. The top other states for relocations are Texas, Florida, Arizona, Utah, Washington, Illinois, New York and Colorado.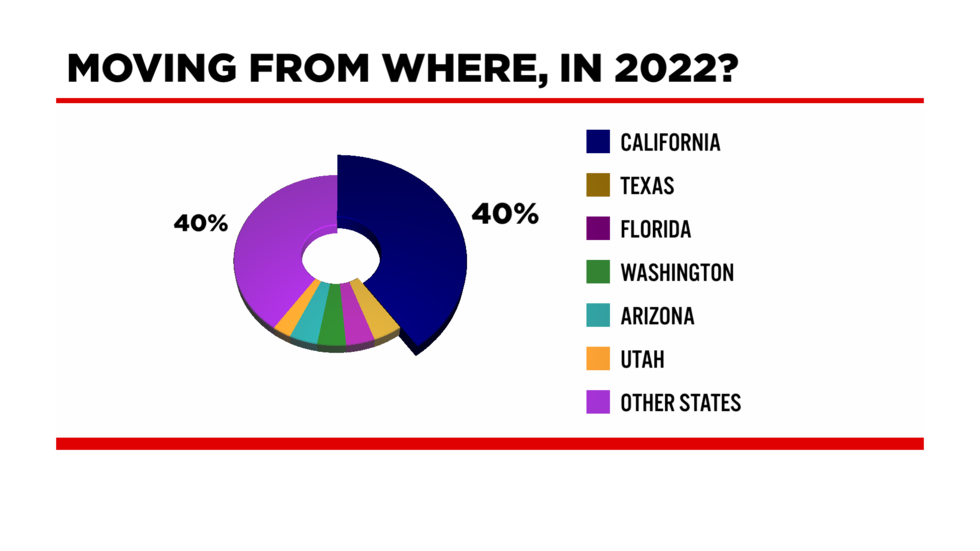 Professor Stephen Miller of the UNLV Center for Business and Economic Research has been tracking the trends for years.
"We're back to the pre-Great Recession scenario. People are retiring in California, and they have a lot of their wealth tied up in equity. They sell their house, they move here, or to Salt Lake or to Phoenix. They buy a house maybe not be quite as grandiose as they had or is a reasonable facsimile their house in California. And they still have a lot of money left over," Miller said.
Another reason for the continued rise in relocations in 2022 is falling home prices across the Mountain West, Miller said. Growth will eventually slow, he said, predicting 1 million more people in the Valley in the next 40 years.
"I'm not surprised more people are moving to Nevada. It's just a nice community," said Soo-Jin Yang, owner of Illumino, a patented lash method with training courses. Yang relocated to Las Vegas from the Bay Area in 2022 and said Las Vegas is a draw for students to travel and train.
"It's still relatively cheaper than the cost of living in California. Our taxes are more forgivable. It's a lot lower here as a small business," Yang said.
Miller reminds Nevadans that people are relocating out of Nevada, and there are trends of many people moving into Texas. Researchers are working to track that data.
Copyright 2023 KVVU. All rights reserved.