Bill to give teachers and support staff raises introduced
The Clark County Education Association has estimated the funds could support up to 10% raises statewide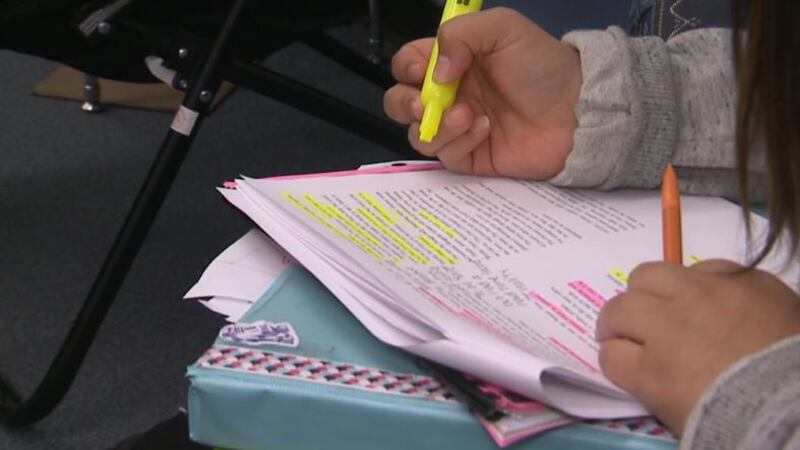 Published: Mar. 8, 2023 at 1:40 PM PST
CARSON CITY, Nev. (KOLO) - Senate and Assembly Democrats have introduced a bill to give raises to teachers and support staff.
Senate Bill 231 provides $250 million in matching funds to provide those raises.
The bill will incentivize local school districts to invest a portion of funds provided by the Pupil Centered Funding Formula, $2 billion, into salary increases to address high staffing vacancy rates in schools.
"Ensuring every classroom has a qualified teacher is among Legislative Democrats' top priorities this session," said Senate Majority Leader Nicole Cannizzaro. She continued, "Investing in attracting and retaining talented educators and support professionals will improve learning outcomes for our kids, and SB231 will hold school districts accountable to ensure that dollars are going where they will do the most good. I look forward to advancing this legislation and providing our state's educators and support staff with the meaningful pay raise they deserve."
Democrats in the Legislature introduced a framework to increase pay for teachers and support staff statewide a month ago. The introduction of SB231 formalizes that framework into legislation.
The Clark County Education Association has estimated the funds could support up to 10% raises statewide. If school districts allocate a portion of their budget to raises, the state will match them up to a defined percentage.
In order to receive those matching funds, districts must certify to the state the percentage of proposed raises by employee category, the total expected cost, and a financial commitment to cover the district's share.
Once approved, districts must submit detailed reports regarding their compliance.
Copyright 2023 KOLO. All rights reserved.