Secretary Aguilar's future plans for Nevada elections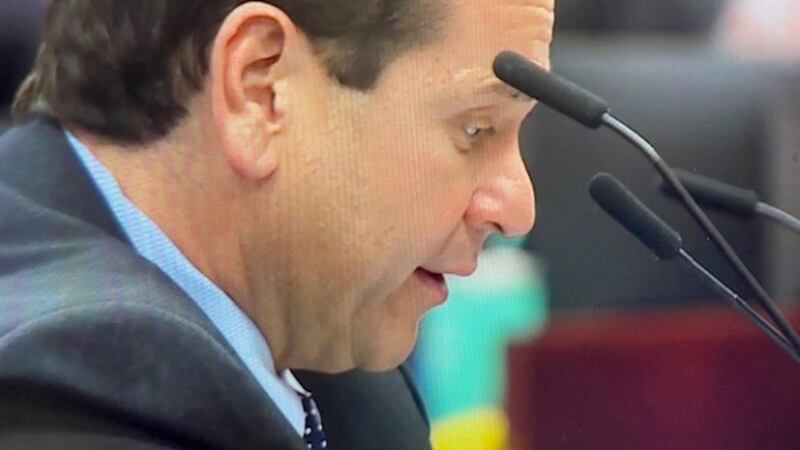 Published: Feb. 9, 2023 at 7:47 PM PST
RENO, Nev. (KOLO) - In what would be his first time testifying at the Nevada Legislature as Secretary of State, Cisco Aguilar let election committee members know in no uncertain terms; election fraud is taken seriously by his office.
"We have seen no evidence of widespread voter fraud or voting machine errors in Nevada during the 2022 election cycle," Aguilar testified to a joint meeting of Assembly and Senate Election Committee Members. "I highlight that because during this legislative session there will be many discussions about the future of Nevada elections and how we can make them better. It is important that these discussions be written in fact and not speculation or false narratives."
Aguilar says he wants to improve the voting systems in our state to collect voter registration and other information and feed that information to the 17 counties in our state--instead of the other way around.
"Originally it was planned four to six years to implement a statewide elections management system but that is unacceptable," said Aguilar. "I think we can do it in two years, and we will do it in two years because all eyes are going to be on Nevada; especially with the Presidential Primary in February."
Aguilar will ask law makers for $30,000,000 dollars for that management system. It's called a Voter Registration Elections Management System which he says will ensure the state is operating in a secure and efficient way.
His comments came at the meeting with the media prior to his testimony. That meeting included Nevada Treasurer Zach Conine and Attorney General Aaron Ford.
When asked about Governor Lombardo's recommendations that no vote, including mail-in should be counted after seven on Election Night?
"Again we are having the wrong conversation," responded Aguilar. "I think what we need to do is to go back and have the conversation about capacity and operations."
Lombardo says he wants voter I.D.
Aguilar says voting is in the Constitution--it can't be compared to buying cigarettes.
At which point AG Ford had this to say:
"Three judge panels across the nation have demonstrated across the nation that there is not this voter fraud, that justifies the position of a Voter I.D," said Ford. "Then I have to ask what is your motivation? Why are you really trying to implement voter I.D?... It will not happen under Cisco Aguilar's watch it will not happen under my watch. Let's be clear about that."
Copyright 2023 KOLO. All rights reserved.