Sparks Police arrest man for possessing numerous drugs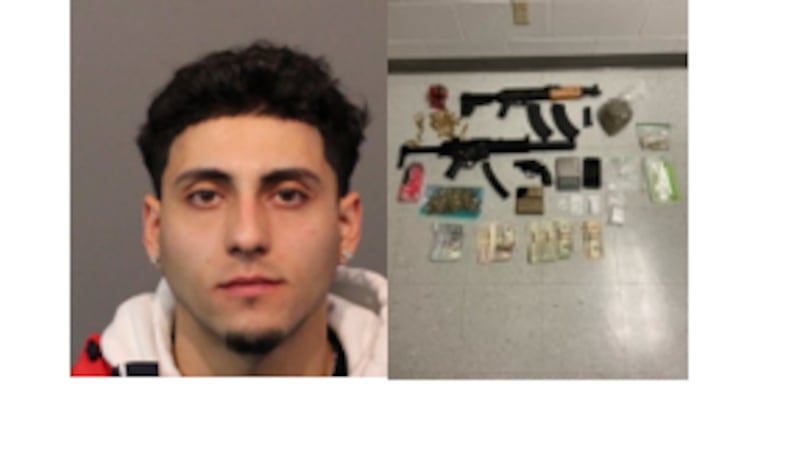 Published: Feb. 6, 2023 at 9:49 AM PST
SPARKS, Nev. (KOLO) - The Sparks Police Department have arrested a man on numerous drug charges.
Kevin Resendiz was arrested over the weekend by Sparks PD after they pulled him over for an expired registration.
While conducting the stop, officers noticed a digital scale with a white residue on the floorboard of the vehicle. Resendiz was revealed to be in possession of large amounts of cocaine, psilocybin mushrooms, marijuana, more than $4,000 in cash, two rifles and a handgun.
He was arrested and booked for drug sales, possession of a controlled substance, and the expired registration.
Copyright 2023 KOLO. All rights reserved.