Nevada Democrats respond to Lombardo's State of the State address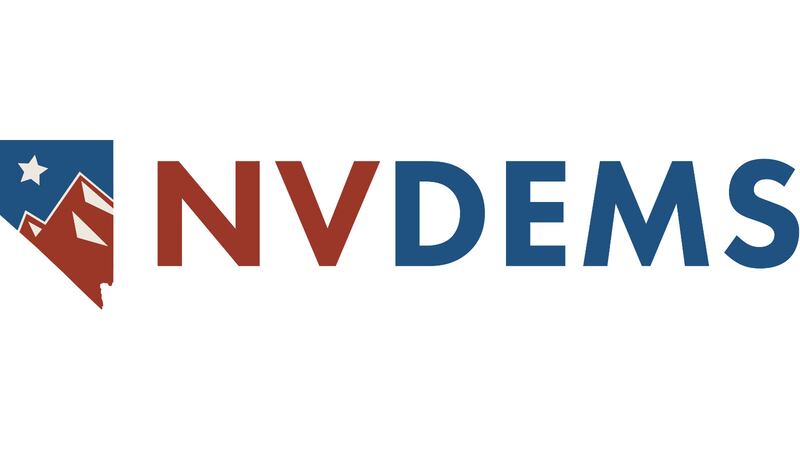 Published: Jan. 24, 2023 at 7:56 AM PST
CARSON CITY, Nev. (KOLO) - Nevada state Democrats are responding to new Governor Joe Lombardo's State of the State address.
In prepared remarks, Speaker-elect Steve Yeager said:
"Good evening, my fellow Nevadans. My name is Steve Yeager and I am the Speaker-elect for the Nevada State Assembly and the Assemblyman for District 9 in southwest Las Vegas. On behalf of legislative Democrats, I have the honor of giving tonight's response to the Governor's state of the state address.
Nevada voters recently reaffirmed their trust in Democrats to lead the state legislature. Indeed, in an election cycle that history dictated would be disastrous for Democrats, Democrats in Nevada instead won additional seats in both houses of the Legislature. Nevada voters sent a clear message about the issues they care about and the future they want to see for our state. We do not take your trust for granted and we know that the decisions we make in Carson City matter to your life.
Governor Lombardo said that working together is important to him. It is important to us as well. Agree on everything, we won't. Agree on many things, we will. Work hard at finding those areas of agreement, we must. Nevadans want – and indeed deserve – leaders who get things done. So let us all endeavor to solve more problems than we create.
Our state song is titled Home Means Nevada. Like you, I am proud to call Nevada my home but whether home can continue to mean Nevada for many depends upon the actions we take now. Nevadans have the right to a quality public education, a good paying job, clean air to breathe, clean water to drink, affordable health care, public safety, voting in a way that's convenient, and much more. Legislative Democrats are at the forefront of protecting and expanding all of these rights not just because it is the right thing to do, but because it is our responsibility as your representatives to do so.
Let's start with the Economy.
Thanks to the work of your legislative Democrats, Nevada has the best economic momentum in the country. We have recovered all the jobs lost due to the pandemic and then some. Tourism is back at record levels. By many measures, Nevada's economy is booming.
But many Nevadans continue to feel the pinch as the cost of health care, childcare, housing, and more has increased. While we cannot solve global inflation in Carson City, Legislative Democrats have worked to lower everyday costs for Nevadans so they can keep more money in their pockets and will continue to do so during the upcoming legislative session. It's why we prioritized lowering the cost of prescription drugs, prevented insurance companies from charging people with pre-existing conditions more for coverage, mitigated surprise bills from unexpected hospital visits, and launched a public option insurance program to make coverage more affordable and accessible.
In addition, we invested 30 million dollars to expand child care capacity, increasing the availability of quality, affordable child care for Nevada's working families. And this session, we
intend to expand upon this people-focused and family-centered work, particularly when it comes to affordable housing.
Indeed, we were disappointed that Governor Lombardo did not lay out a plan to address skyrocketing rents or the looming eviction crisis that will force many Nevadans to move in with family members or friends, or worse yet, to the streets. Home cannot mean Nevada if you don't have a home. The Nevada way isn't to turn a blind eye to these problems, but get to work on solving them.
Let's talk about education funding.
Thanks to the actions of Legislative Democrats over the past four years, Nevada's economic recovery is well ahead of schedule and that makes investing in the crucial needs of our state, including public education, easier than ever before.
Our kids have the right to a world-class, publicly funded education. That means well-funded public schools, well paid educators in classrooms, a safe learning environment for both students and educators, and funding programs to get students who have fallen behind back on track, regardless of their zip code.
Legislative Democrats have invested record funding in our public schools during the past two legislative sessions. This included holding mining corporations accountable to pay their fair share and dedicating that additional revenue to our public schools.
We must keep our taxpayer dollars in our public schools. We are pleased to hear that the hard work of legislative Democrats over the past several years has put Governor Lombardo in a position to propose an additional $2 billion dollars to fund public education over the next biennium. We will, however, continue to have grave concerns about proposals that would divert tax dollars from public schools to private institutions.
Let's talk about protecting rights and freedoms for all Nevadans..
Yesterday, our nation commemorated the 50th anniversary of the Roe vs Wade decision. Nevada voters have made clear where they stand — fiercely protective of a woman's right to choose abortion. We are disappointed that Governor Lombardo did not detail a plan to continue to protect abortion access in our state, not just for residents, but for those who visit the Silver State as well. As members of the first female majority legislature in the country, Nevada Legislative Democrats stand firmly for the rights of women, and we always will. Any attempt to erode these rights in the future is simply unacceptable.
Nevada voters also rejected extremist candidates who sought to overturn lawful elections and undermine our very system of government. It is incumbent upon all of us, including Governor
Lombardo, to call out lies, misinformation, and disinformation that seeks to undermine our representative government. Thanks in no small part to our former Republican Secretary of State, Barbara Cegavske, as well as dedicated election officials up and down the state, Nevada has one of the most secure election systems in the country.
Nevada has one of the most accessible voting systems, too, because we know our democracy works best when it works for everyone. Legislative Democrats will stand firm against any attempt to roll back your freedom to vote, including your freedom to vote by mail. In fact, more than 50% of all voters – that's more than 500,000 Nevadans – chose to vote by mail during the 2022 election. I was one of them! Voting by mail is convenient and secure and we are disappointed to hear Governor Lombardo say he wants to make it more difficult for you to exercise your constitutional right to cast a ballot.
Our democracy depends on your participation and legislative Democrats will continue to protect your sacred right to vote.
Let's move on to climate.
For home to mean Nevada, not just for us but for future generations, we must continually reaffirm that we have the right to clean water and clean air and that public lands stay in public hands. Nevada voters enshrined in our state Constitution the transition to a clean energy economy. We are constitutionally required to ensure 50% of our energy comes from renewable sources by 2030 and 100% by 2050. This means that we must build upon the work that legislative Democrats have done to transition to clean and renewable energy, modernizing our power grid, and bringing good paying jobs in the process. Backtracking on the progress we have made simply is not and will not be an option.
We cannot backtrack because Nevada's status as a leader in renewable energy and electric vehicles and infrastructure, such as charging stations, ensures that companies like Tesla continue to make substantial investments in our state's economy and workforce, to the benefit of all Nevadans. You have Legislative Democrats to thank for that.
On to public safety.
Gun violence is on the rise in our nation, our state, and our communities and our thoughts and prayers are not enough. Gun violence is now the leading cause of death among American children ages 1 to 19. So it is all the more disappointing that Governor Lombardo did not lay out a plan to prevent or address the devastating impact of gun violence in our communities. Legislative Democrats will continue to pursue common sense solutions that save lives.
Democrats agree that having safe neighborhoods and communities to call home is a right. For home to mean Nevada, we must be safe and protected. So let us agree to provide law enforcement with the resources they need to do their jobs in an increasingly complex world.
And let us not fall into the trap of again criminalizing and stigmatizing mental illness and substance use disorders. We agree with the Governor– treating substance abuse and mental and behavioral health issues in jail or prison is not the answer. We all benefit when those who are addicted receive the help that they need to turn their lives around. There is redemption in all of us, but we must build the pathway there.
Prior to Assembly Bill 236, the Smart on Crime criminal justice measures enacted with strong bipartisan support in the 2019 Legislative Session, Nevada's criminal justice system was the poster child for an expensive, wasteful, and ineffective government program. In line with Governor Lombardo's statements this evening, AB236 recognized that crime is often the result of poor decisions and circumstances and that incarceration should be the last resort. We agree with Governor Lombardo that jails and prisons are too often places where we house those we have failed to educate, treat, or otherwise help. The evidence thus far demonstrates that the Smart on Crime legislation passed by legislative Democrats is making us safer while saving the state money to invest in other critical areas, such as mental health and public education.
My fellow Nevadans, we can and we will build upon the progress we've made in all of these areas and many more this legislative session and beyond. The bottom line is that, as legislative Democrats, we will always put the protection AND expansion of rights for ALL Nevadans at the forefront of our work, whether that is the right to access affordable health care or the right to a quality education, or the right to a good paying job .We have built a foundation to expand opportunities for all Nevadans, and we must must continue to build upon that work together. If we do that, we will ensure that home means Nevada for generations to come, as it should. As it must. As it will.
Thank you, my fellow Nevadans, and may God bless you and may God bless the great state of Nevada.
Good night."
Copyright 2023 KOLO. All rights reserved.