Nevada governor to expand on top priorities in key speech
Lombardo defeated Sisolak in November, becoming the only Republican challenger to defeat a Democratic incumbent in a governor's race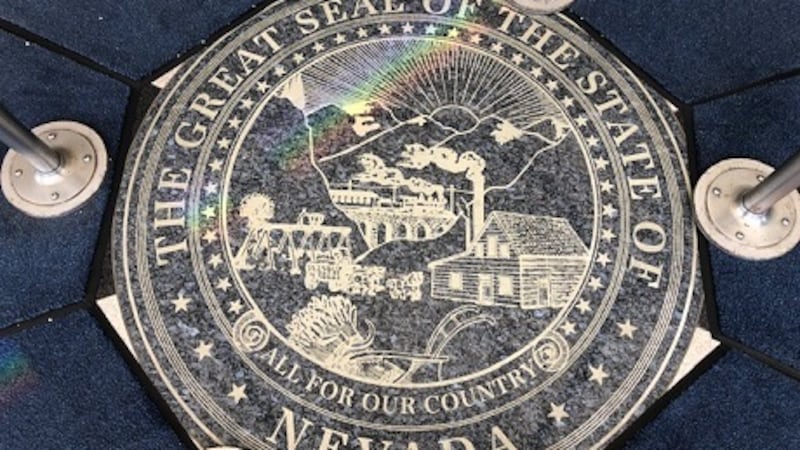 Published: Jan. 23, 2023 at 11:39 AM PST
CARSON CITY, Nev. (AP) - Republican Gov. Joe Lombardo is set in his State of the State address Monday evening to expand on plans for increased school choice and a potential raise for Nevada state employees, weeks after taking office on a pledge to work with the Democratic-run Legislature.
The speech will offer more clarity on how he plans to fulfill promises made on the campaign trail and in early remarks, including vows to diversify Nevada's casino and tourism-dependent economy and make unprecedented investments in education.
Lombardo, the former Clark County sheriff, also has talked about walking back criminal justice reforms passed under Democratic Gov. Steve Sisolak that he has called called "soft on crime."
At a brief roundtable with reporters this month, Lombardo's chief of staff, Ben Kieckhefer, outlined broad goals, including the education investments and potential pay raises for state workers, promising Monday's speech would include more specifics.
"They need it. They deserve it," Kieckhefer said of the raises.
Lombardo defeated Sisolak in November, becoming the only Republican challenger to defeat a Democratic incumbent in a governor's race. Democrats hold the majority in the Senate and a supermajority in the Assembly.
At his inaugural address early this month, Lombardo said working across the aisle will be the "central covenant" of his administration.
"At the same time, I will carry the cause of conservative ideals that are anchored by the personal responsibility, fiscal discipline and limited government interference," he added.
In two weeks, state lawmakers will descend on the small capital of Carson City for the biennial legislative session. Already, over 900 bill draft requests have been posted on the state legislature's website.
Lombardo has so far enacted four executive orders, including one that tasks the Department of Administration to address an approximate 24% vacancy rate among state employees. The order also directed state agencies to return to pre-pandemic operations, including normal in-person hours by July 1.
Another executive order requires all executive branch agencies, departments and others to review all existing regulations to recommend which should be eliminated, as well as explaining why new regulations qualify for exceptions.
Meanwhile, Democratic legislators have teased legislation that, if passed, would test how Lombardo uses his veto power.
Senate Majority Leader Nicole Cannizzaro told the Las Vegas Review-Journal this week that she will introduce a bill to codify into law an executive order from Sisolak that blocks state agencies from assisting out-of-state litigation against abortion patients who travel to Nevada. The measure also would ensure boards and commissions that oversee medical licenses do not discipline or disqualify doctors who provide abortions.
Lombardo had waffled on the order during the campaign, originally saying he would repeal it, then saying he would evaluate it "from the lens of being a pro-life governor" before saying he would uphold the order just over a month before the election. Kieckhefer told reporters earlier this month the administration had no immediate plans to repeal the order.
Another state senator told The Nevada Independent he plans to introduce a bill that would criminalize so-called "fake elector" schemes. In December 2020, six Nevada GOP members signed certificates falsely stating that former President Donald Trump won Nevada and sent them to Congress and the National Archives, where they were ultimately ignored.
Lombardo has pushed back on false stolen election claims despite earning Trump's endorsement. Several Nevada GOP members acted as fake electors, including chairman Michael McDonald, who Lombardo had campaigned with.
Copyright 2023 The Associated Press. All rights reserved.