Full Supreme Court to hear appeal of Reno road rage murder conviction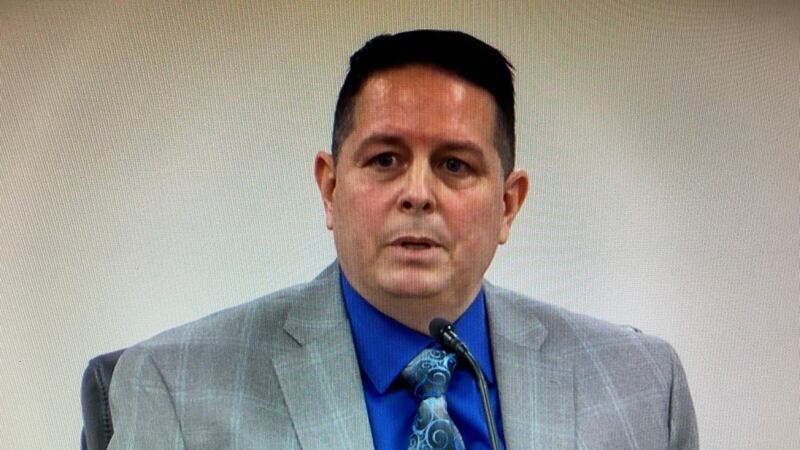 Published: Sep. 29, 2022 at 4:28 PM PDT
|
Updated: Nov. 23, 2022 at 4:07 PM PST
CARSON CITY, Nev. (KOLO) - NOV. 23 UPDATE: The entire Nevada Supreme Court will review a south Reno road rage murder conviction.
A panel of three Supreme Court justices ruled 2-1 in September to overturn the conviction of Wayne Michael Cameron for the 2020 shooting of 29-year-old Jarrod Faust. A judge sentenced Cameron to life in prison without a chance for parole.
The order filed Wednesday said the court believed reconsideration was appropriate and ordered the prosecution and the defense to file briefs.
"We are pleased with the court granting our request," Washoe County District Attorney's Office representative Michelle Bays said. "This is our first step in addressing the decision."
Defense attorney Richard Cornell noted that the court that existed in September is changing and it's not clear yet who will be on the court when the matter is heard.
Justice Abbi Silver announced in September she is retiring and Gov. Steve Sisolak appointed lawyer Patricia Lee to replace her. Justice James Hardesty chose not to seek reelection and Linda Bell will replace him as justice.
"The court that's going to decide this case is not the same court that existed in September," Cornell said.
"Also, the two justices who reversed the decision did so on only one issue in a six-issue brief. It's not clear how the justices may rule based on other issues. There are some really serious issues that we didn't reach," Cornell said.
Cameron, 55, remains in custody.
ORIGINAL STORY: The State Supreme Court has overturned the murder conviction of a local man in a high-profile road rage incident.
Wayne Michael Cameron was convicted of first degree murder and sentenced to life without the possibility of parole for the 2020 shooting of 29-year-old Jarrod Faust.
Cameron had apparently witnessed a near accident involving Faust's pickup and a motorcycle and followed Faust to a nearby cul de sac. He initially told investigators he had merely checked to see if Faust was alright and then left. But a friend had already told police Cameron texted him saying he thought he had shot someone. and bullet casings left at the scene matched a gun he was known to have purchased.
Cameron's story changed when he took the stand at his trial admitting he had fired at Faust, but in self-defense, even apologizing to Faust's family.
Washoe County Deputy District Attorney Amos Stege described Cameron as a 'traffic vigilante', a danger to the public and he used an unusual theory to press for a first degree conviction, arguing that shooting a bullet into the truck constituted an entry for purposes of burglary and--by extension--felony murder.
It was on that issue the reversal turned. The three-justice panel voted two to one that Judge Barry Breslow erred in allowing that argument and--on that issue--overturned the conviction.
The district attorney's office may now respond to the panel's decision and pursue an appeal. Failing that, they could decide to retry the case.
Cameron remains in custody.
Copyright 2022 KOLO. All rights reserved.