Moderate injuries for pedestrian hit by vehicle at Moana and South Virginia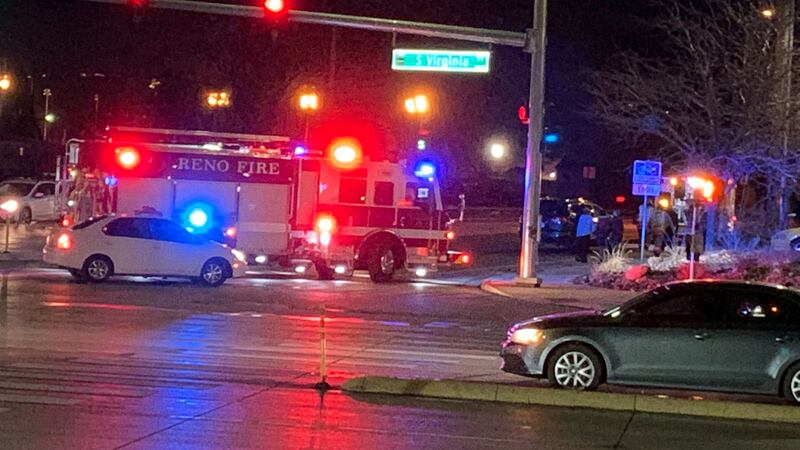 Published: Mar. 11, 2021 at 6:52 PM PST
|
Updated: Mar. 11, 2021 at 7:48 PM PST
RENO, Nev. (KOLO) - 7:45 P.M. UPDATE: A vehicle hit a pedestrian near the intersection of Moana Lane and South Virginia Street on Thursday just before 6:30 p.m., the Reno Police Department reported.
The pedestrian was taken to the hospital with moderate injuries.
The accident remained under investigation Thursday and it was not immediately determined who was at fault.
Westbound Moana Lane was closed but police expect it to reopen by 8:15 p.m.
ORIGINAL STORY: Westbound Moana Lane is closed at South Virginia Street as the Reno Police Department responds to an accident.
It happened just before 6:30 p.m. Details on what happened were not immediately available.
A REMSA ambulance left the scene with its flashing lights on.
Copyright 2021 KOLO. All rights reserved.