Former Gov. Sandoval appointed as next UNR president
Published: Sep. 16, 2020 at 9:12 PM PDT
|
Updated: Sep. 17, 2020 at 2:33 PM PDT
RENO, Nev. (KOLO) - Former Nevada Gov. Brian Sandoval will be the next president of the University of Nevada, Reno.
The University of Nevada System Board of Regents voted in favor of appointing Sandoval during their meeting Thursday, September 17, 2020.
According to the University, Sandoval becomes the first Hispanic and 17th president of the 146-year-old University. He will begin in the position October 5, 2020.
Gov. Steve Sisolak issued the following statement on the appointment by the Board of Regents:
"Congratulations to my predecessor and friend, Governor Brian Sandoval, on his appointment as the new President of the University of Nevada, Reno. He has demonstrated throughout his career his dedication to the people of Nevada and our State's education system. Education at all levels has always been a focus of both mine and his, and I'm excited for the opportunity to work with him to help advance higher education in this State. This appointment is much deserved and I am pleased that both the search committee and the Board of Regents were able to come together to find the ideal person and leader to guide the University's future."
U.S. Senator Catherine Cortez Masto also congratulated Sandoval on his appointment:
"As a fellow Wolf Pack alumni and '86 classmate, I'm excited to see all of the bright horizons Governor Sandoval will lead our alma mater toward in the years ahead. I'd like to let Governor Sandoval, the faculty, students and community know that I look forward to working with them to get our institutions of higher education the funding, resources and support they need to learn, excel and grow."
Sandoval announced in April he was pursuing the position after President Marc Johnson said he would make a transition to faculty. Sandoval left MGM Resorts to pursue the job. He joined the corporation a year earlier after serving eight years as Nevada's governor. He graduated from UNR in 1986 with a degree in English.
The terms of the contract which was also approved include a salary of $500,000 per fiscal year. His term expires on October 4, 2024.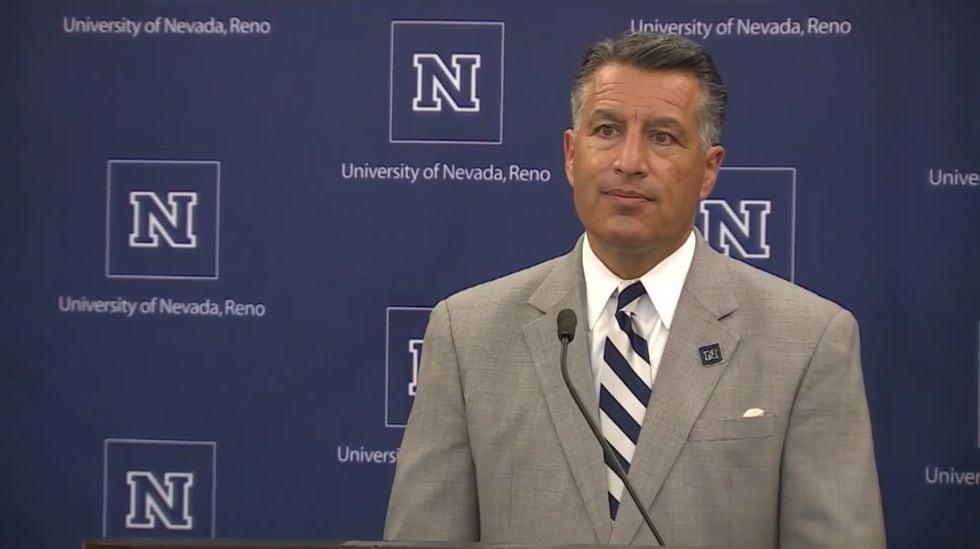 During public comment, some raised concerns, saying Sandoval has no academic leadership background.
Dominique Hall with the Associated Students of the University of Nevada (ASUN) expressed concerns with the relationships between certain board members and Sandoval and urged those members to obstain from voting.
Gov. Sandoval was one of four finalists who interviewed with students, faculty, employees, and community members since Monday.
The other candidates were Chaden Djalali, former executive vice president and provost of Ohio University, Athens, where he currently is a professor of physics and astronomy; Jennifer Evans-Cowley, provost and vice president of academic affairs at the University of North Texas; and Jonathan Koppell, dean of the Watts College of Public Service and Community Solutions at Arizona State University.
Watch the board meeting here:
Copyright 2020 KOLO. All rights reserved.